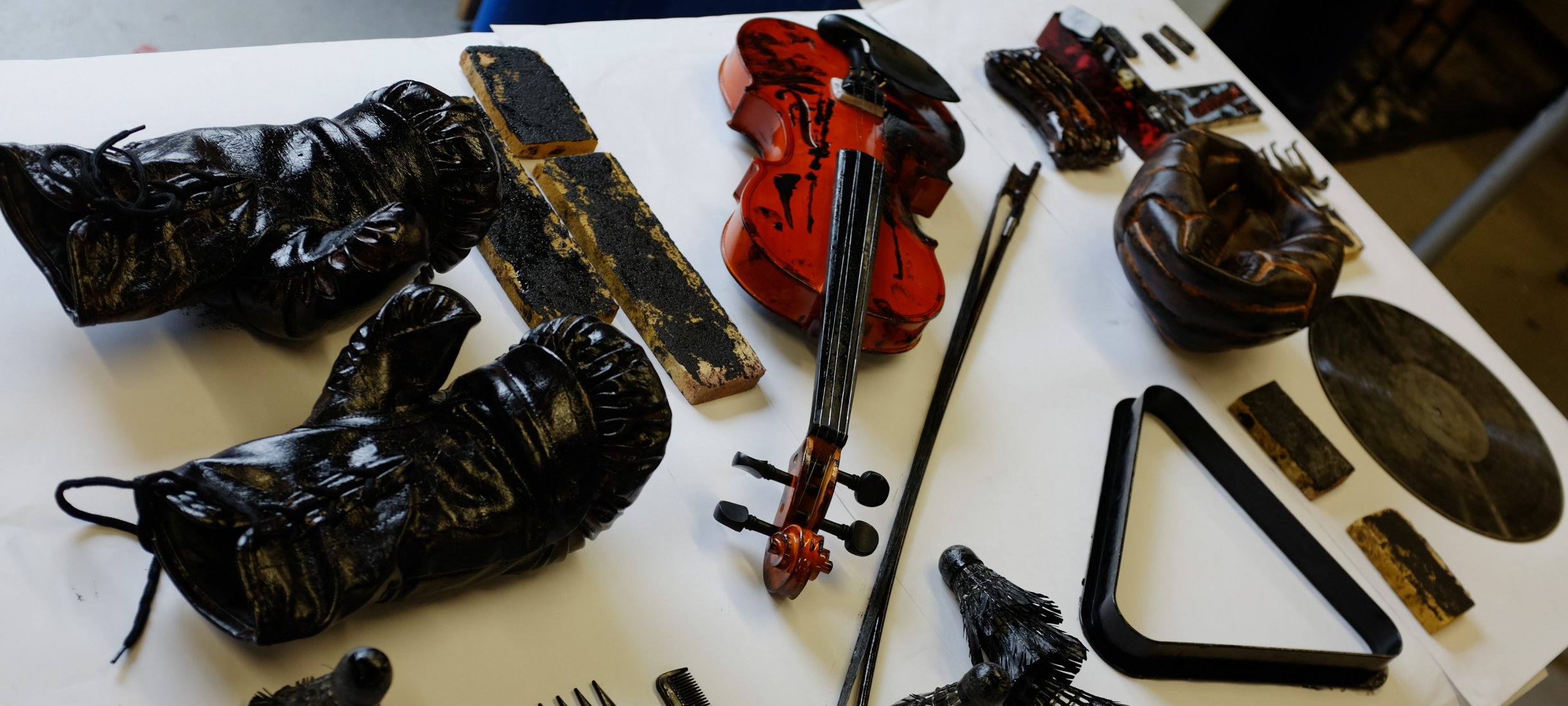 Harris Academy printing workshops 2023. Image credit: Croydon Council
This new section of our 'History' webpages shares two projects commissioned by Croydon Council as part of Historic England's High Streets Heritage Action Zone programme in 2023. They capture stories of the high streets and the memories that bring our history to life.
South Norwood High Street Stories
South Norwood High Street Stories is an oral history collection of local residents' memories of the town centre.  From stories of waltzing to big band jazz at Stanley Halls, to how a group of families secured a former sewage works to create South Norwood Country Park in the 70s.
You can listen to these stories on Stanley Arts' Inventing South Norwood site here: www.stanleyarts.org/inventing-south-norwood/south-norwood-high-street-stories
South Norwood in Print 
Who gets to write the history of a place? How do you gather different voices to preserve and share them as part of a place's heritage? Those were the questions that inspired two workshops at Harris Academy in March 2023. 
Alongside oral histories, objects can carry meaning and stories. A group of Year 8 students at Harris Academy took part in a printing workshop to explore how objects leave a mark in history.
The South Norwood in Print zine brings together the voices of these young people with their prints and photographs of the workshops. It also includes the stories behind the objects used to illustrate South Norwood's older stories and features the work of Harris Academy students Oritseseyisan, Abdullah, Alesha, Hayleigh, Taye, Suzannaz, Harry, Ugaas, Colin, Cillian, Tia, Adam, Eshaan, Zoya, Hana, Gabriel, Shanise, Lily, Makhi, Lexie, Kopithan, Serah and Harmony. Download the zine here.
South Norwood mono-printing workshop at Harris Academy. Image credit: Croydon Council
These projects are funded by Historic England's High Streets Heritage Action Zone programme as part of Croydon Council's South Norwood Regeneration Programme. For more information visit www.croydon.gov.uk/southnorwood. 
Want to learn more? 
Discover more of what makes South Norwood an amazing place to live and visit with our History page.